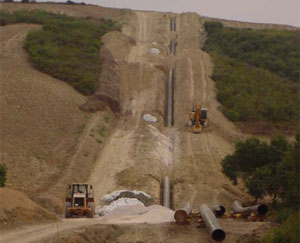 Projects have included the Sakhalin Energy Investment
Company (SEIC) Phase II and the BTC Pipeline System
SEER Associates was established to provide state-of-the-art Safety, Environmental, and Emergency Response services to industry and Government and to do this in a timely and cost effective manner.
Our professionals have successfully completed projects in support of some of the world's largest and most challenging oil and gas projects. Our aim is to:
Produce work of the highest quality.
Develop user friendly products adapted to specific project characteristics, locations, regulatory environments and the client's operating systems.
Involve client personnel in planning to effect buy-in and facilitate start up and operations.
Participate in client training programmes.
Provide clients with ongoing support and information.